---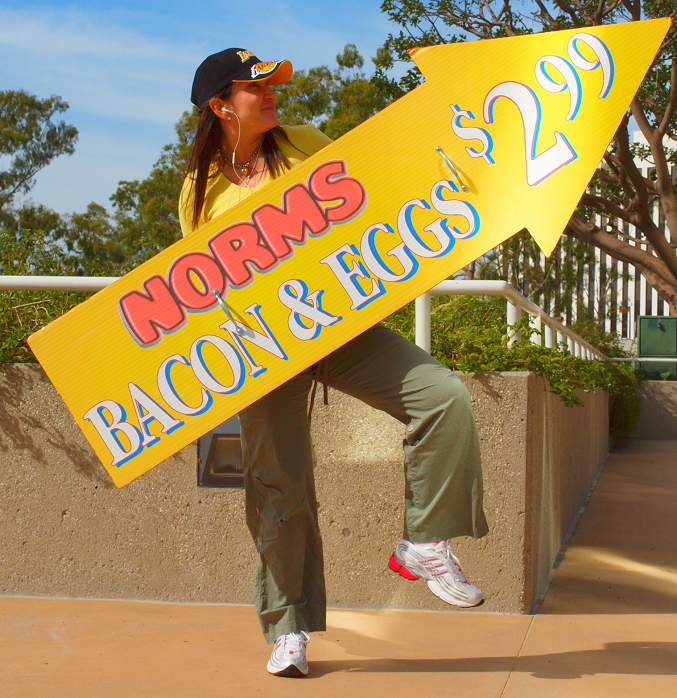 Single Sided - Spinner Arrow Sign 


Spinner Signs are the newest most profitable method of driving traffic into your store. These Spinner Arrow Signs grab attention of oncoming traffic and they truly work wonders for your business. We have been told by many clients that Spinner Signs drive more traffic than TV, Radio, & Google advertising. Spinner Arrow Signs are in incredible way to drive in traffic. Design is included with your purchase, or simply upload your own design at the end of this order. When your order is completed please send up high-resolution photographs, or photographs may be purchased for a small fee. If you only wish for text on your arrow sign, please make sure you include your message as checkout, or simply give us a call once your order is complete. You also must let us know which direction you'd like the arrow to point. Pretend you are looking at someone holding the sign, if you want the arrow to point to the right, its obviously a right sided arrow sign.  We will design your sign until you are 100% satisfied!
Our Spinner Signs are always made from 2 sheets of 1/2 inch coroplast, and are laminated for protection.  
arrow-spinner-signs-las-vegas
Feel free to contact our Las Vegas printing company for a quote.